Birthday and Team Parties Made Easy! We do all the work so you don't have to
Give your kid the best birthday ever with a party at Poppy Bank Epicenter! Our party packages include attractions like Sky Zone Trampoline Park, Game-On Arcade (including XD Dark Ride and Laser Tag) and Chuck's Bowling!
Avoid the headache of planning and hosting your own party and let us take care of everything! Each party includes a dedicated host that will make it easy for you to create an amazing experience for the important children and young adults in your life.
No outside food or beverage is allowed inside of the facility. Food and beverage will be provided by our Victory House restaurant, and each party space have Order and Pay QR Codes so that you can order additional items. Our amazing staff will deliver your order directly to your party space!
---
Sky Zone Birthday
Keep the party jumpin' with a Sky Zone Birthday!
· Bounce off the walls in our Open Jump area!
· Jump off the Sky Tower on to the stunt bag!
· Catch air and slam dunk on the trampoline basketball court!
· Have fun in the trampoline dodgeball arena!
Recommended age range: Ages 8+
Learn More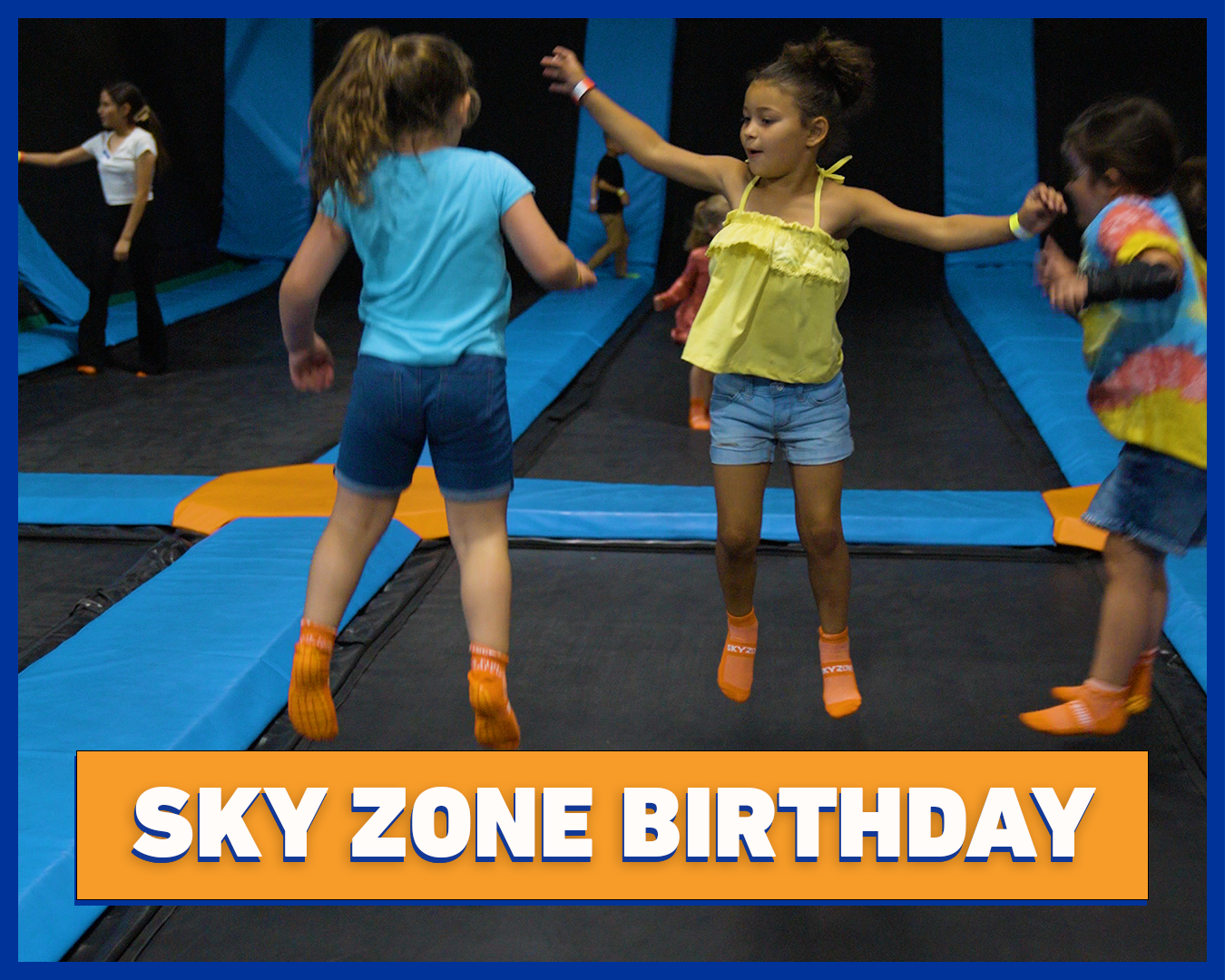 ---
Arcade Birthday
Level up your experience with an Arcade Birthday!
· Play a round of Delta Strike Laser Tag!
· Try our immersive motion based XD Dark Ride!
· Choose between over 100 arcade games!
Recommended age range: Ages 5+
Learn More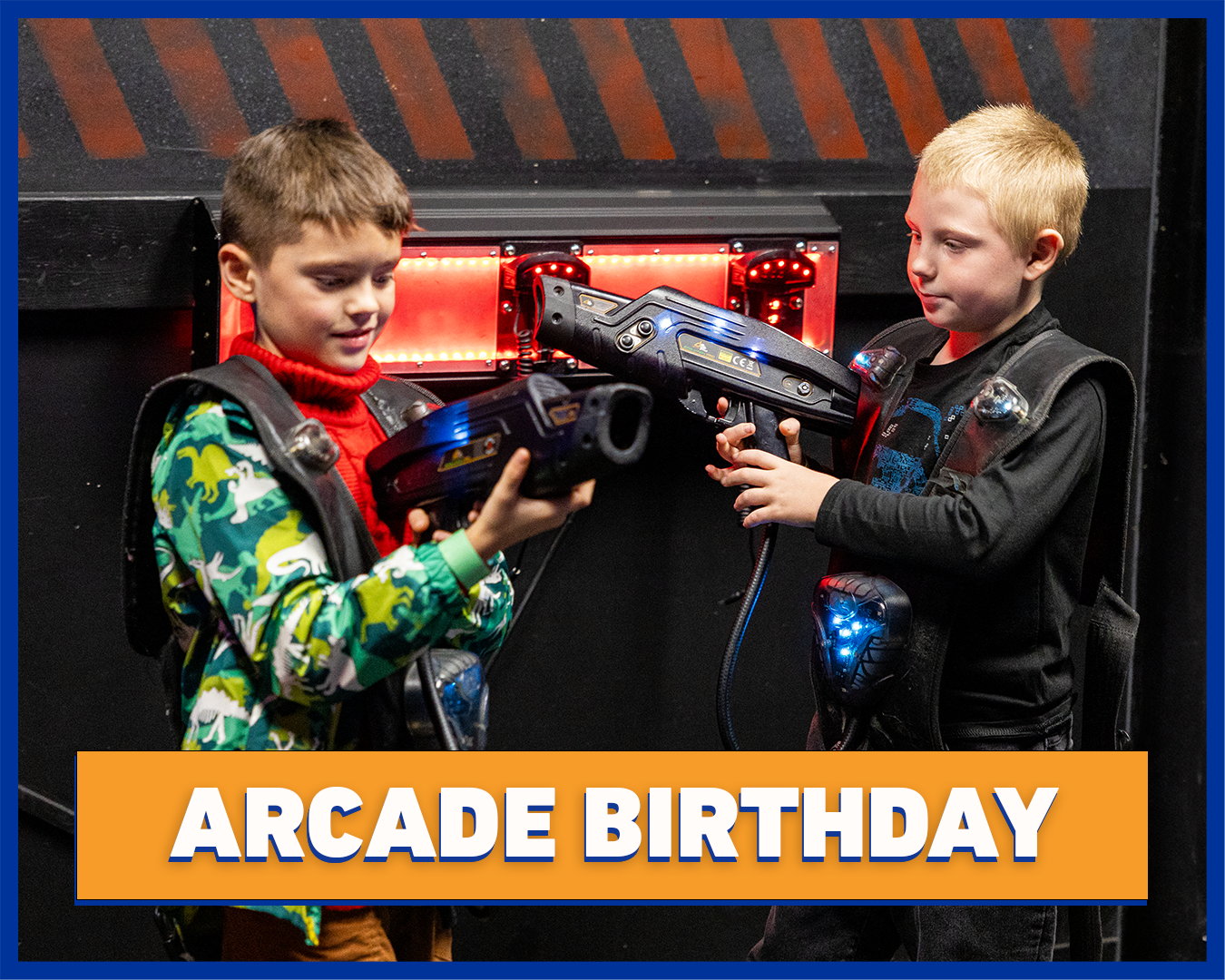 ---
Bowling Birthday
Let the good times roll with a Bowling Birthday!
· Gamify their bowling game to make it more fun!
· Enjoy plush and comfortable seating!
· Lane side service is available through Order & Pay QR Codes!
Recommended age range: Ages 5+
Learn More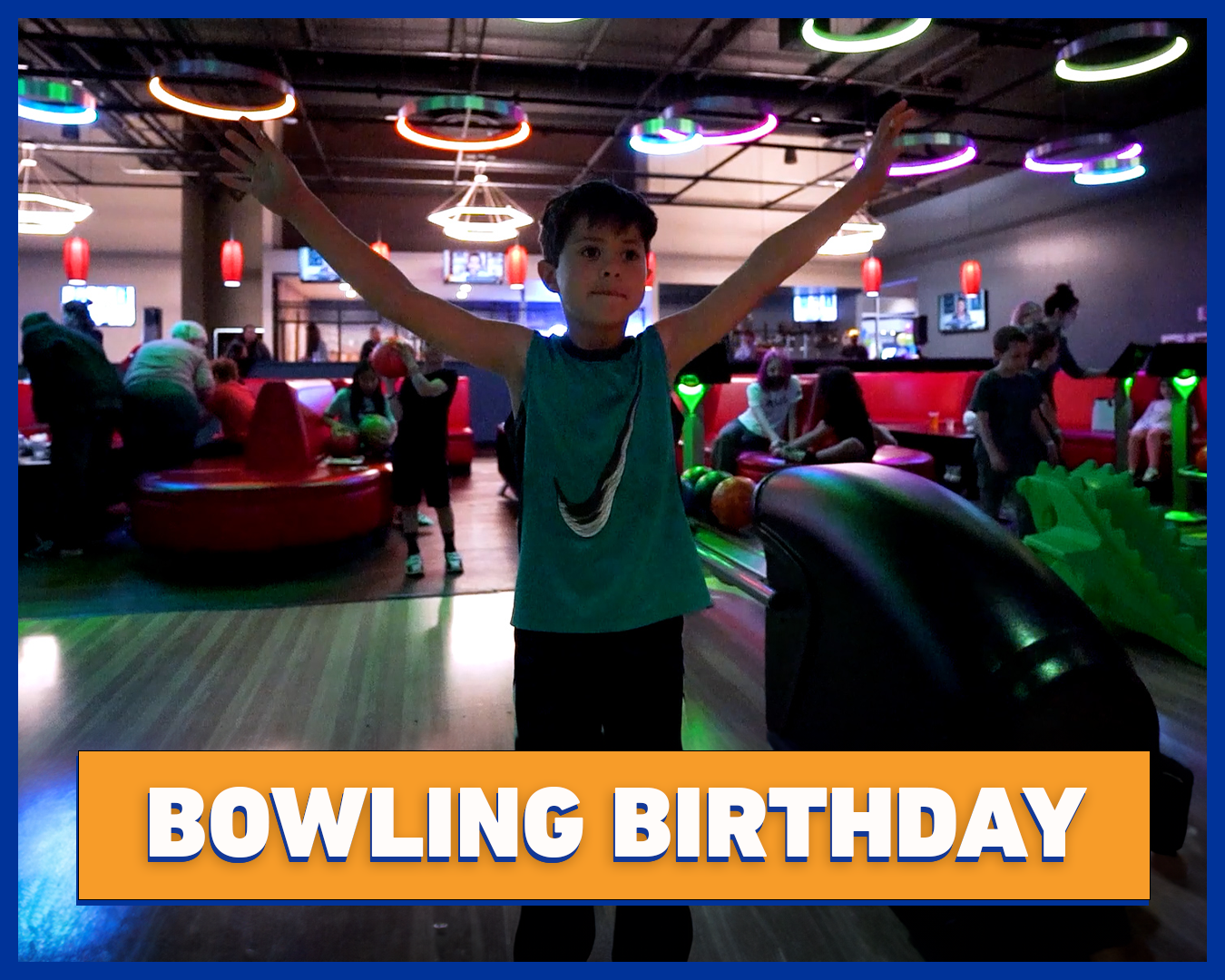 ---
Lil' Athletes Birthday
Kick off another year with our Lil' Athletes Birthday!
· Choose between soccer, baseball, or basketball!
· Activities that help children develop cognitively, physically, emotionally and socially!

· Classes are led by high-energy coaches!

Recommended age range: Ages 7 & Under
Learn More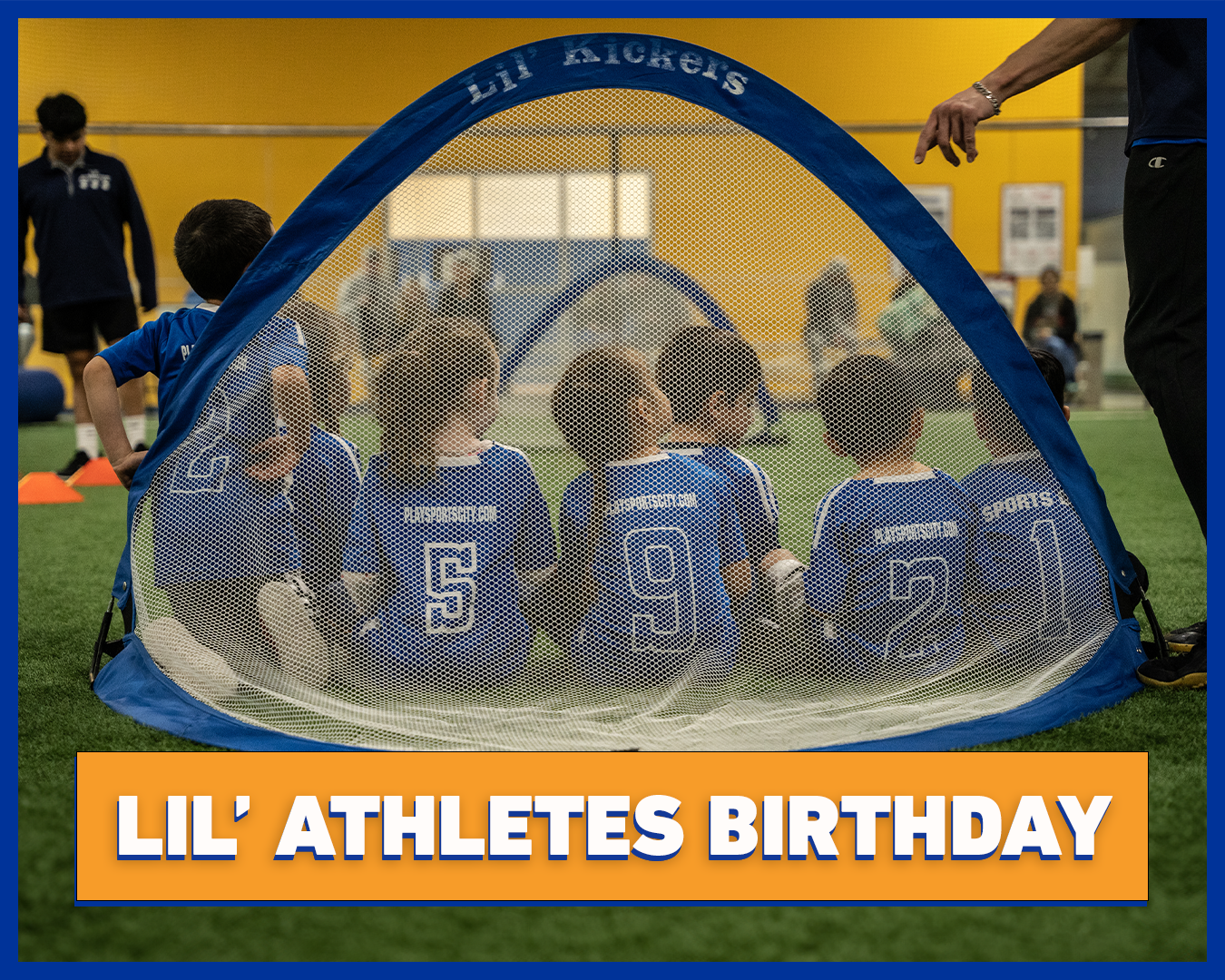 ---
Epic Birthday Party Add-Ons
The scope of your party is limited only by your imagination. Here are a few examples of the things you can add to your party:

· Add more kids to the party
· Add a round of drinks for the parents
· Add any food or platter items from Victory House
· Upgrade to the VIP Bowling Suite
· Add an hour of Sky Zone
· Add a round of Laser Tag
· Add a round of Virtual Reality
· Add a round of XD Dark Ride
· Add an indoor soccer arena rental for open play
· And so much more!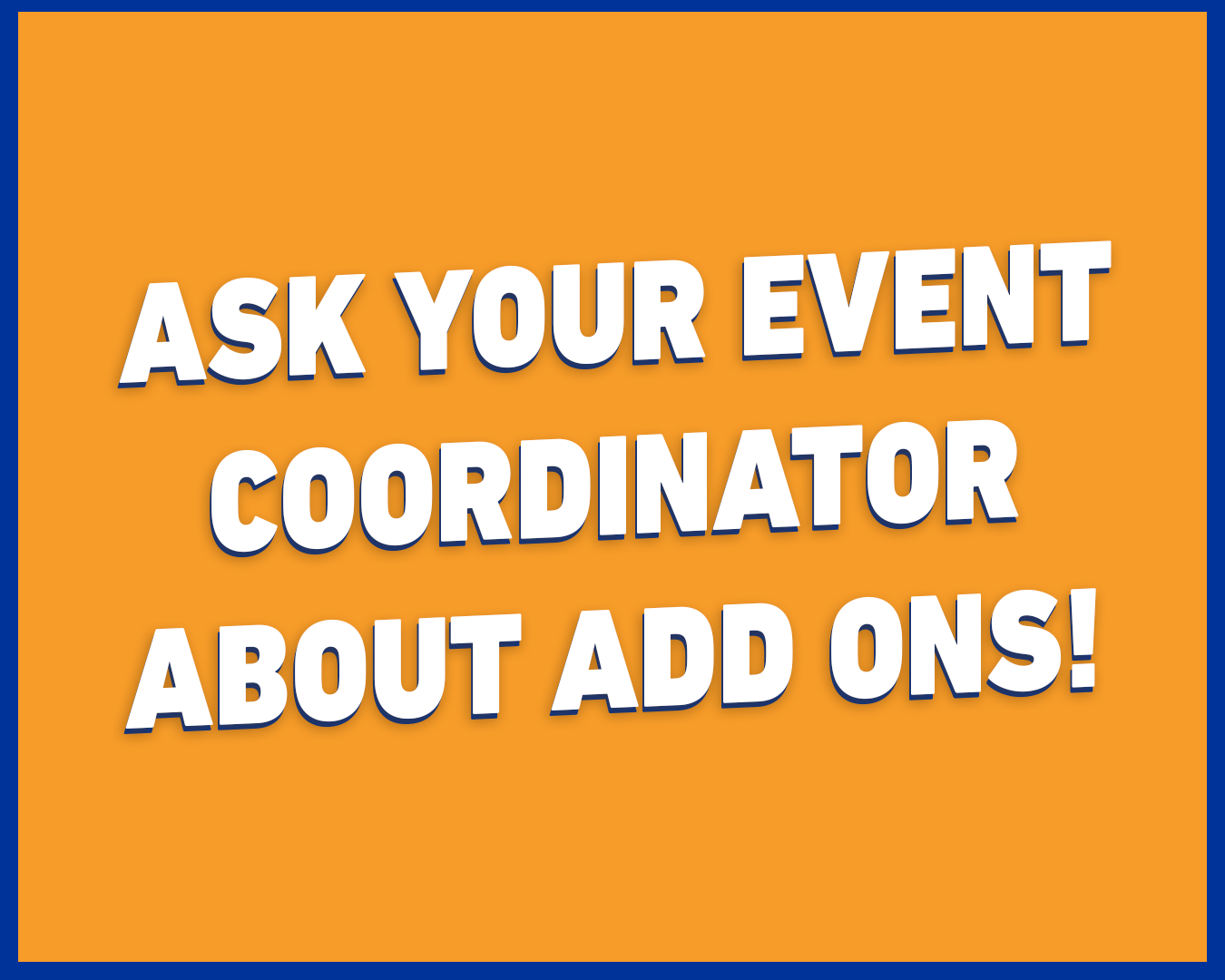 ---
---
What to expect
Pre-Party Planning
After booking your birthday party, your Party Coordinator will contact you to review details: number of guests, food options, activities, etc. If details change, don't hesitate to contact your Party Coordinator at any point before your party.
Time To Party!
Please have your guests arrive a few minutes early to make sure your party starts on time. We have lots of spaces for your guests to hang out until your activity and party table is available. Please understand that the party table will be available to you after your activity. Before that, you'll have a designated area for gifts. If there is a party before yours, the party suite will be cleaned and prepared for you to use.
Food And Party Supplies
Simply let us know 72 hours before your party what you'd like to order from Victory House and we'll do the rest. Outside food and beverage is not allowed in our facility. In addition, we'll provide you with white table covers, paper plates, cups, napkins and plastic utensils.
Waivers Are Required
Every guest is required to have a signed waiver before participating at our facility. If the participant is under the age of 18, the child's waiver must be signed by a legal parent or guardian. To expedite the process, you may sign your waivers here.
---
Poppy Bank Epicenter Party Policies
Party reservations must be made a minimum of 72 hours in advance for any event at Poppy Bank Epicenter.
A party is not confirmed until the deposit (generated based on 25% of the final proposal cost) is paid and the digital contract is signed. Both must be completed within 48 hours after the proposal is received in order to guarantee your party reservation.
Outside food and beverage is not allowed at Poppy Bank Epicenter. This includes but is not limited to birthday cakes, coffee, and energy drinks.
Final changes to the party, including headcount, must be submitted three days prior to any event. Headcounts and amounts are locked in after that period and are not subject to refund or changes.
Cancellation Policy
If the event/party is canceled 30 days or more before the date of the event, the 25% deposit will be refunded. If the event/party is canceled less than 30 days prior, the deposit will be forfeited. If the event/party is canceled within 10 days of the event, the full amount will be forfeited.
Decorations Policy
Glitter, Confetti, Silly String, and Piñatas are not allowed. Decorations are not allowed to be taped to the walls. Balloons are allowed as long as they are weighted down and removed when the party is over. Failure to follow the decoration policy may lead to cleaning fees after the party is over.
---
Drop-in Celebrations
If you are planning a small drop-in celebration at Poppy Bank Epicenter, please understand the following.
Absolutely no outside food or beverage is allowed inside our facility. This includes coffee, desserts, etc.
Table decorations, balloons, gifts, and goodie bags are not allowed in the facility for drop-in celebrations.
When sitting in our facility, you must follow our restaurant rules:

Do not move tables or chairs around our facility.
Out of respect for other customers, please limit the number of tables you are occupying. If you are done eating, please consider consolidating to make room for other customers.
If you are planning to order food for a large group, please allow for extra time.
---