Advertise at Poppy Bank Epicenter Great ROI For Your Marketing Budget
Sports City Arena Ad Boards
You've been here on a Saturday in December, so you know how many people are playing on each field and cheering on their family and friends. An ad board allows your company to be seen as a part of this loyal soccer community, giving you a huge leg up over your competition.

The cost is also far, far less than you'd pay to advertise in a newspaper or on the radio. And better yet, people can't and don't ignore your ad boards -- they are in their line of sight the entire game!

Get your ad board on Arena 3 for only $1,500 annually. An ad board on Arena 1 or Arena 2 is only $2,500 annually.

Email us at [email protected] to get more information or to buy your ad board.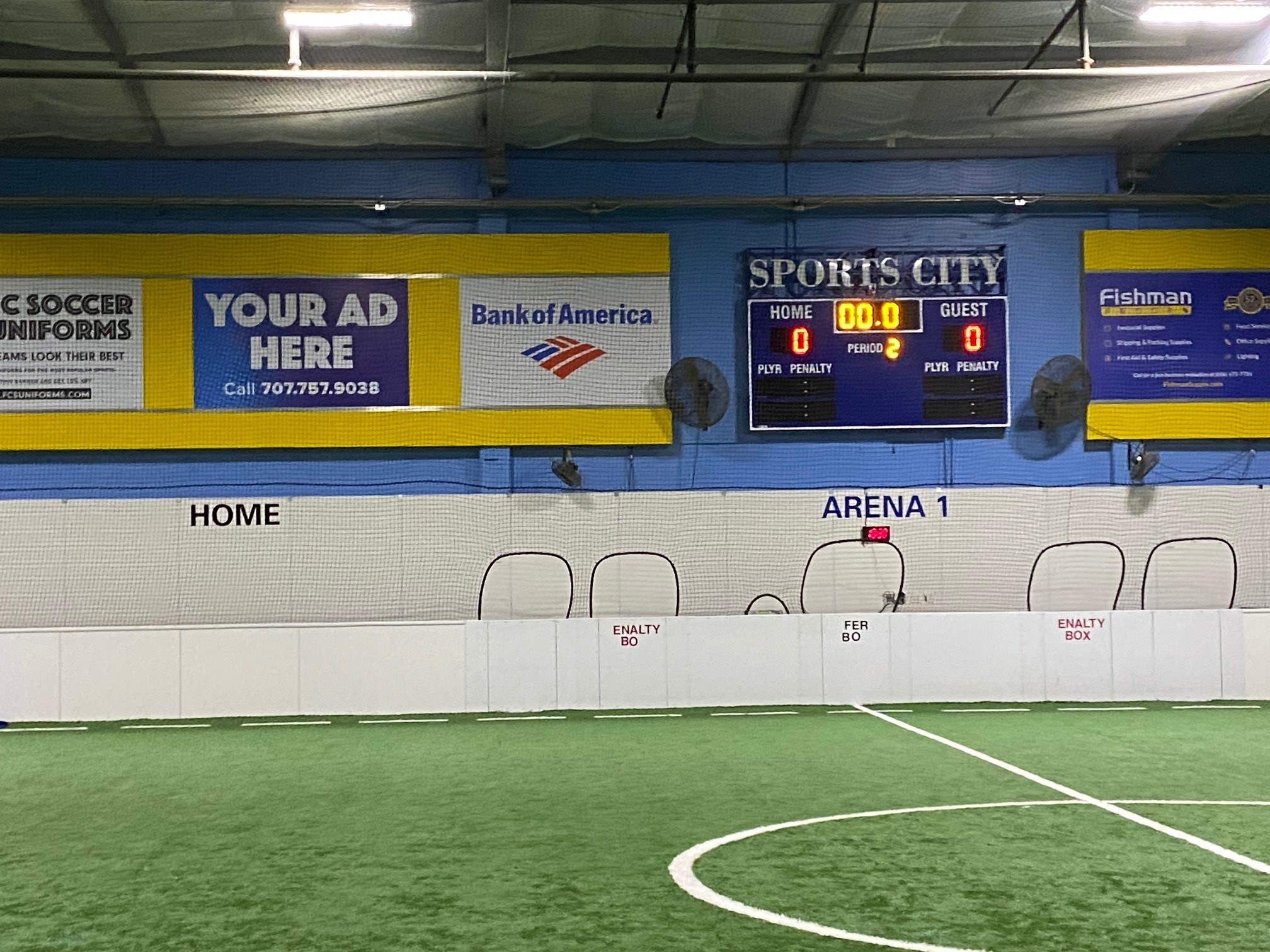 ---
Advertise On Poppy Bank Epicenter Monitors Throughout the Facility
You've seen them throughout Sports City, in Game On Garage, in our hallways, in 7TEN Bowling, and even on the big screens in Victory House. They are our Epicenter internal content screens. At any given time, content may be running on up to 20 different screens throughout the facility, providing our guests information about Epicenter and our upcoming events.

Your business can now be included in those streams with either a video you create or a static graphic that will show for 10 seconds of each content cycle.
For more information and to discuss your potential ad on our monitors, email us at [email protected].