7TEN Social Bowling & Lounge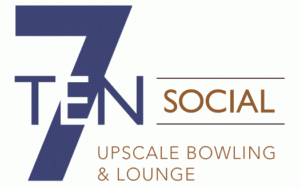 7Ten Social puts a new spin on an old favorite. We've created the definitive party hot spot by combining an upscale bowling experience with a plush lounge featuring signature cocktails, tasty shareables, exciting party games, and several semi-private group seating areas. Everything in 7Ten Social is designed to bring people together for extreme fun, from our 60-foot video wall over the lanes to our laneside table service and our private VIP lanes and banquet room, which can seat you and 75 of your closest friends!
Social Bowling
7Ten Social delivers 16 bowling lanes, including four private lanes (with attached banquet hall). This isn't your old-school bowling alley. With comfortable seating, LED lighting, lane chat / texting, and a 60-foot video wall over the lanes showing live sports, you'll be digging America's traditional pastime in a whole new way!

---
Extreme fun for kids
We're taking bumpers and ramps to a whole new level! With our advanced scoring system, kids can say goodbye to boring 10-frame games. Choose from a wide variety of options to customize your lane and gamify your bowling in new ways that make it more engaging, faster, easier to understand and super fun. Kids will have a blast!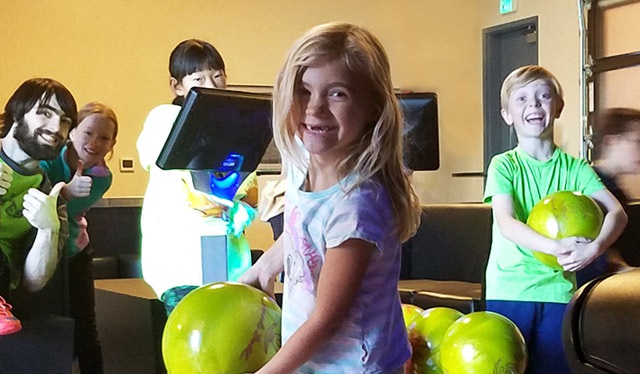 ---
Social Lounge
Yeah, we've got bowling, but that's just the beginning! Chill out in our social lounge, where you can enjoy our signature cocktails, mingle and make friends around the party games, and kick back in one of our plush, semi-private group seating areas. Just steps away from both bowling and Epicenter's massive arcade, the social lounge is located right at the heart of epic fun!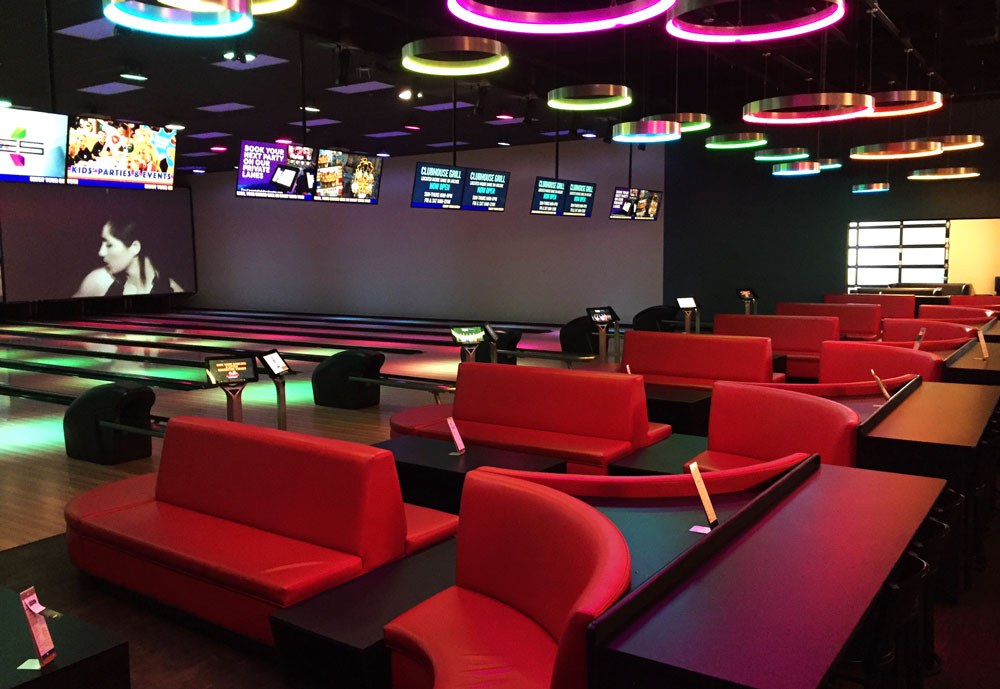 ---
Shareables & Bites
7Ten Social makes everything fun, and that includes food. Mix and match your favorites, or share something fresh and new with your friends on one of our shareable plates. Order directly from your plush group seating area or right from your lane—convenience is all part of enhancing your party experience. Fun never tasted this good!

---
Private VIP lounge & 300 room
Whether you want to host a corporate event or celebrate a birthday, our four private VIP lanes and attached banquet room can provide the perfect amount of space to cut loose and celebrate in your own exclusive party area. What happens in the VIP Lanes… well, the rest is up to you!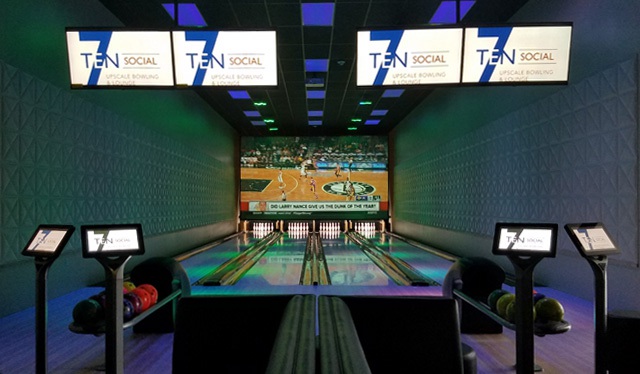 Look for more details about 7Ten Social, Epicenter's upscale bowling and lounge, to be announced soon!