7TEN Social Bowling & Lounge
Kick back on our semi-private plush group seating area, tie up your bowling shoes, and enjoy lane-side table service! We have a 60-foot video wall over the lanes featuring live sports so you can enjoy game day in a whole new way! You can also snag a pool table or throw an axe, everything in our 7TEN Social Lounge is designed to bring people together for extreme fun! Book our private VIP Lounge and 300 Room for your next party or corporate event!

---
Boneless Wing Wednesday!
*Starting Wednesday April 6th
We would like to thank our customers at 7TEN Bowling by offering this new, exclusive deal! Throw on your bowling shoes and enjoy .50 cent boneless wings and $2 domestic 12oz beers! This offer is only available through our Order and Pay QR codes located at our 7TEN Bowling lanes.
Gather your friends and family and come visit us here at Epicenter Sports and Entertainment!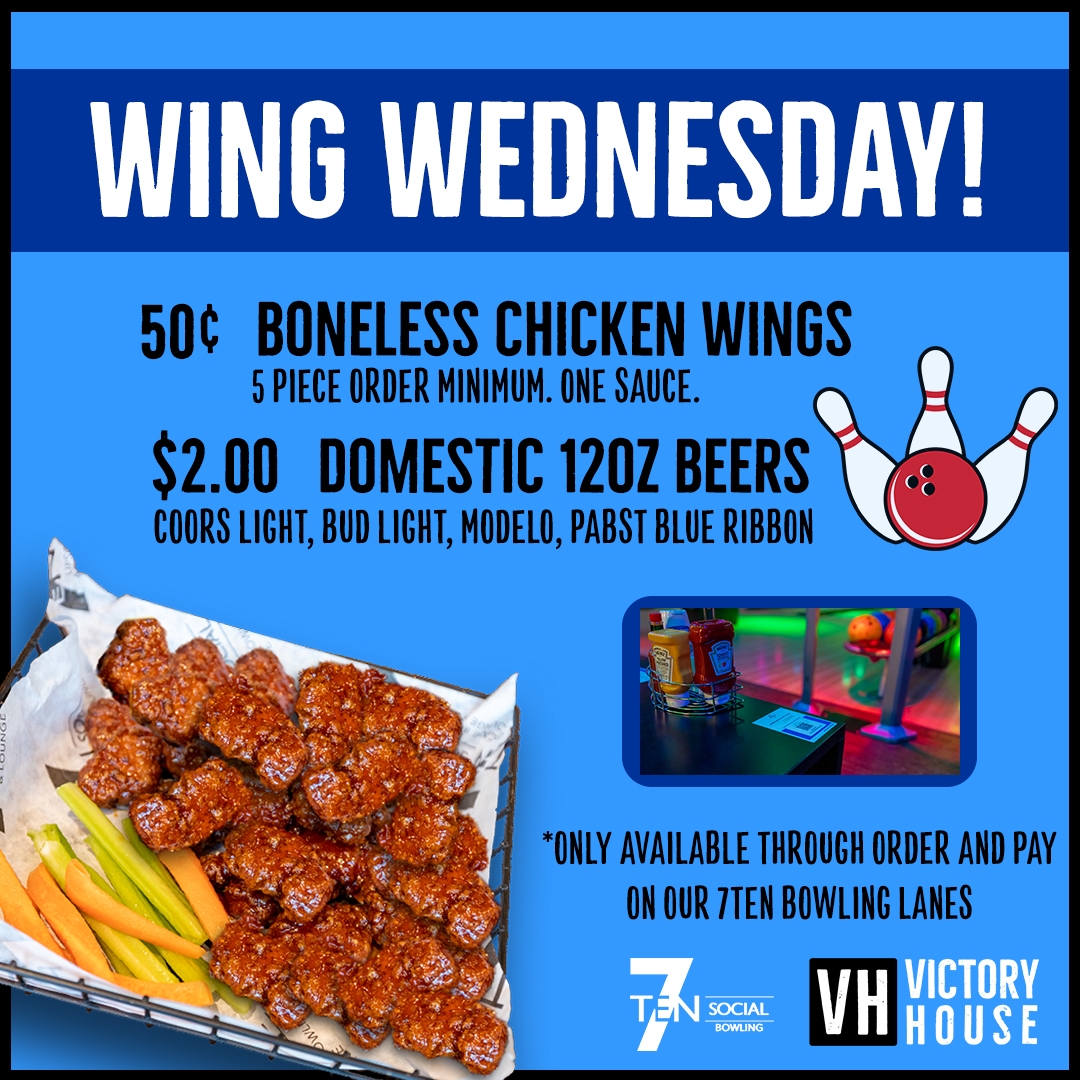 ---
Social Bowling
7Ten Social hosts 16 bowling lanes, including four private VIP lanes. Scan the QR codes located in the Lounge and enjoy lane-side table service via our Order and Pay system. Simply order food and drinks from the comfort of the Lounge and we will bring it right to you! With comfortable seating, lane-side table service, LED lighting, and our 60-foot video wall showcasing live sports, 7TEN Social isn't your average bowling experience!
Hours
Pricing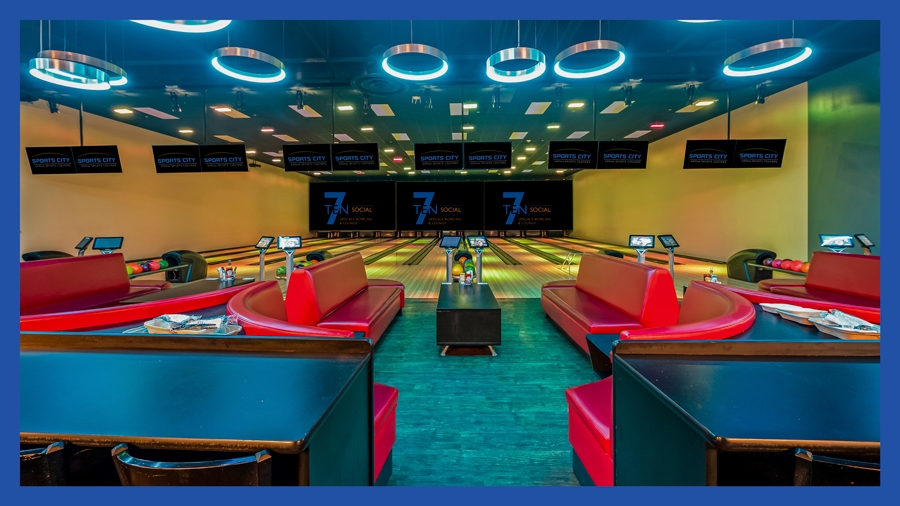 ---
Extreme fun for kids
We're taking bumpers and ramps to a whole new level! With our advanced scoring system, kids can say goodbye to boring 10-frame games. Choose from a wide variety of options to customize your lane and gamify your bowling in new ways that make it more engaging, faster, easier to understand and super fun. Kids will have a blast!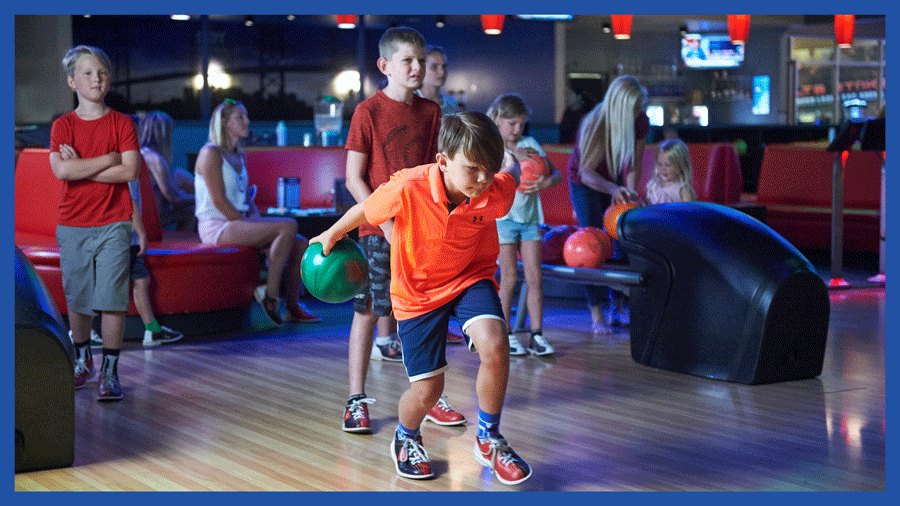 ---
Social Lounge
Yeah, we've got bowling, but that's just the beginning! Chill out in our social lounge, where you can enjoy our signature cocktails, mingle and make friends around the party games, and kick back in one of our plush, semi-private group seating areas. Just steps away from both bowling and Epicenter's massive arcade, the social lounge is located right at the heart of epic fun!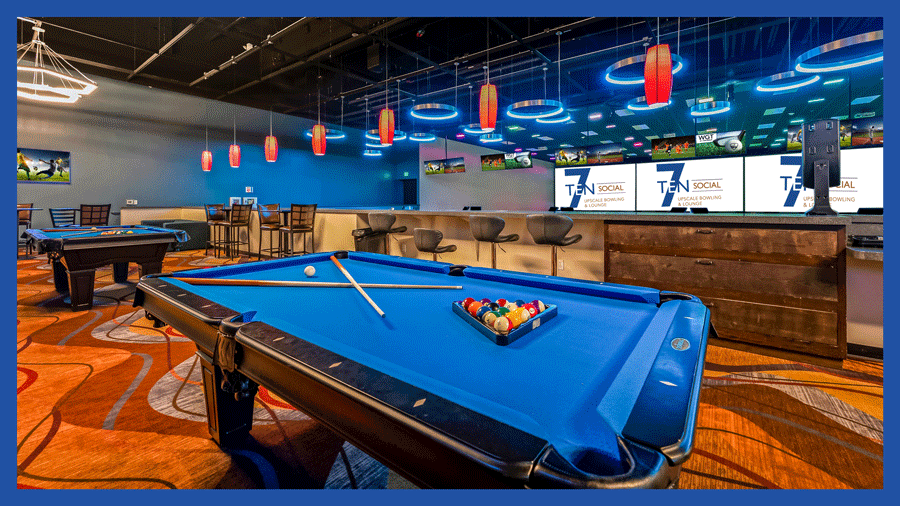 ---
Axe Throwing
Try out our newest attraction here at Epicenter! Throw different sized axes and knives and try to hit the bulls-eye. Scan the QR code inside your Axe Throwing lane, place an order, and have food and drinks delivered directly to you!
Learn More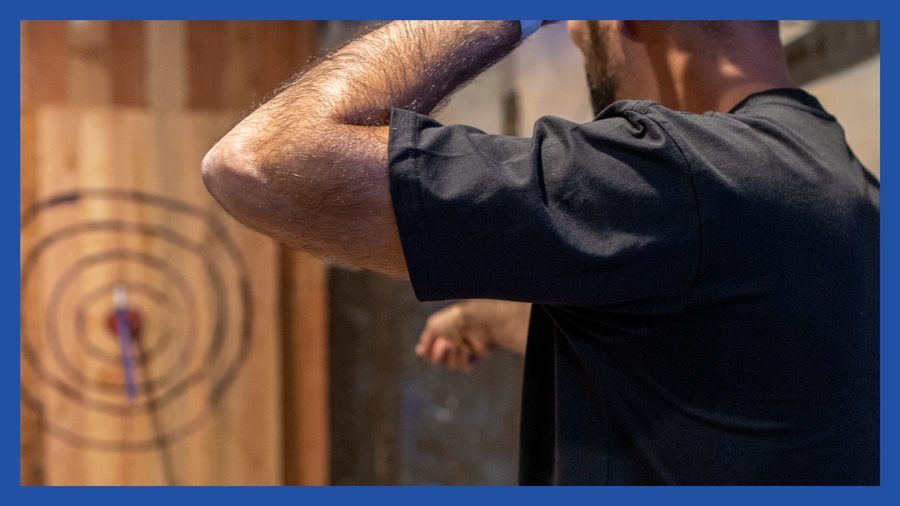 ---
Private VIP lounge & 300 room
Whether you want to host a corporate event or celebrate a birthday, our four private VIP lanes and attached banquet room can provide the perfect amount of space to cut loose and celebrate in your own exclusive party area. What happens in the VIP Lanes… well, the rest is up to you!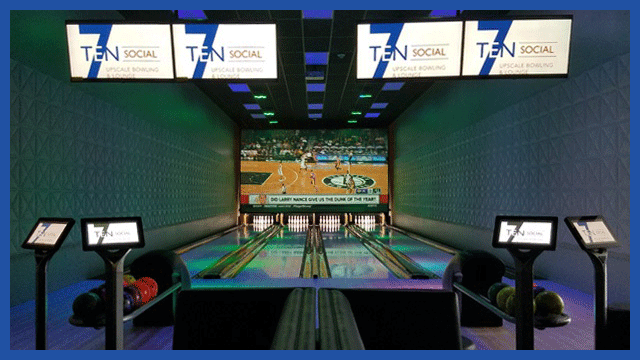 Look for more details about 7Ten Social, Epicenter's upscale bowling and lounge, to be announced soon!