Axe throwing at Chuck's is ready for you to give it a try!

We have created protective enclosures and adopted the national best practice safety protocols, resulting in a safe, fun, and visually exciting attraction at Poppy Bank Epicenter.
Ages 18 and up and welcomed, and ages 14 to 17 may participate if accompanied by a guardian.

Rates are $15 per 30 minutes per person and can be booked ahead of time online.
Want to rent the entire space (all three lanes) for a private party of up to 10 throwers? Contact our events team by submitting an even inquiry!

Open toed shoes are NOT allowed in our Axe Throwing arenas. Bowling shoes can be rented and socks can be purchased for anyone who needs them to get their axe on.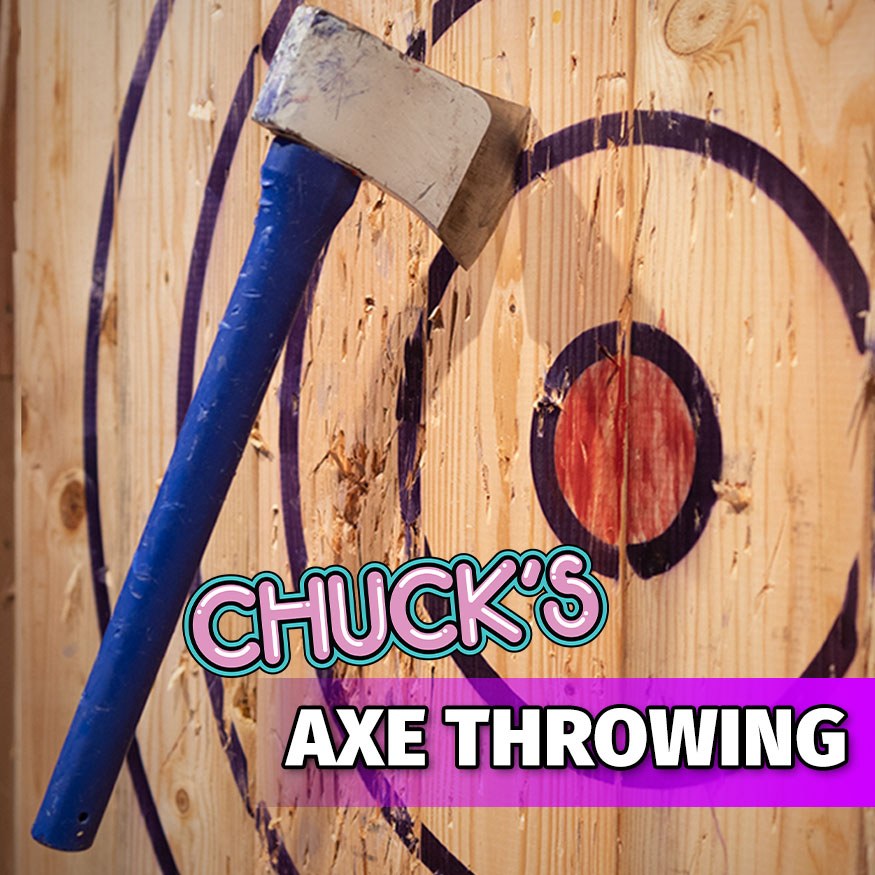 ---